During Presale rounds the ZENF tokens can be purchased only through the official token page at https://token.zen.land. You can follow the steps below.
The process is shown with Metamask wallet as an example. However, it is similar to buying ZENF tokens with Coinbase and WalletConnect.
Important!
Any other source claiming to sell ZENF tokens is fake and must be reported and blocked to avoid scams.
Step 1. On the official page, there is a token purchase form for early investors who take part in the Presale rounds. The first step is to fill out the network, stablecoin, and the amount. Make sure you have the amount (in both gas fees and selected stablecoins) at the address entered in the form.
It is common that you have the required balance but at another address or in a different currency or network. This will prevent you from buying the tokens and display an error of insufficient funds.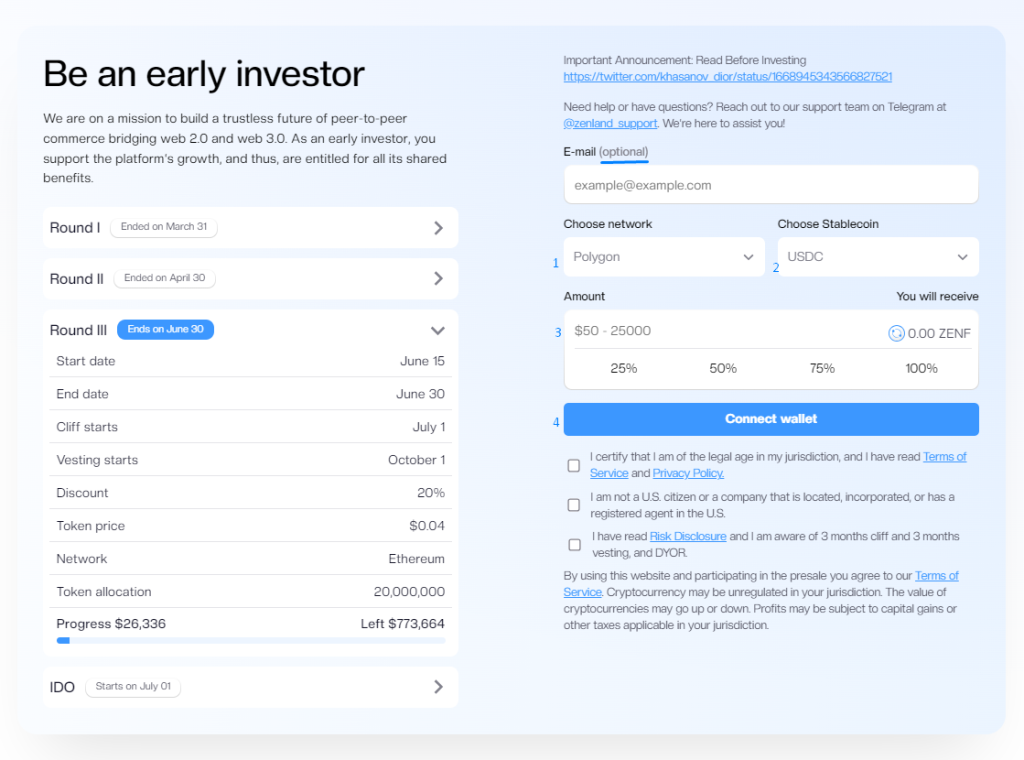 The email address is not required and the field can be left empty.
Step 2. Click the "Connect Metamask" button and select Metamask from the options.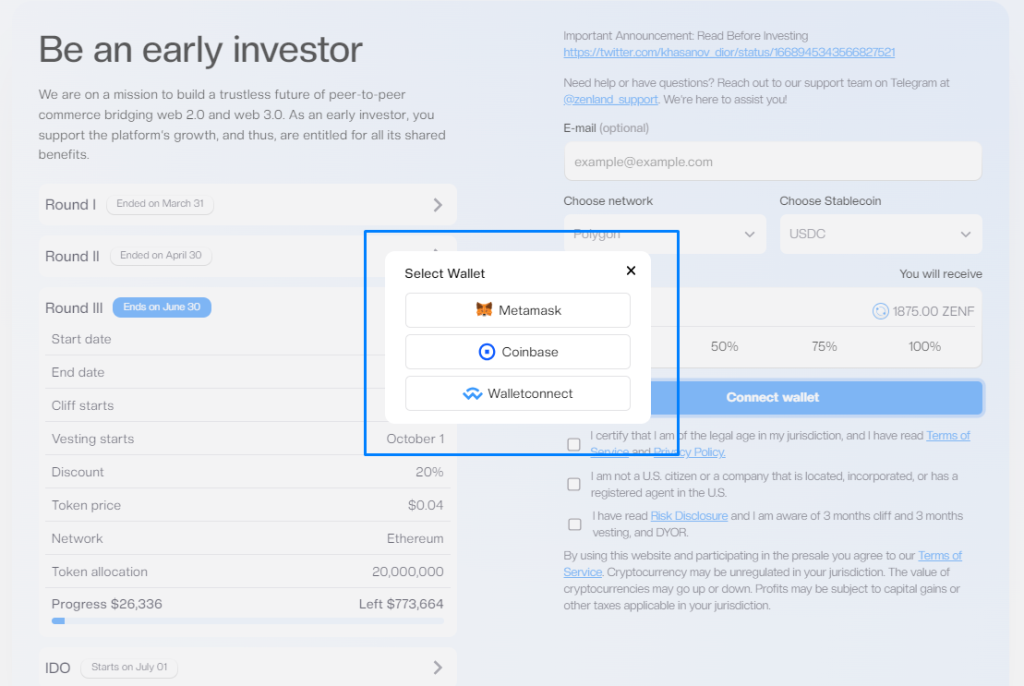 Step 3. Read and agree to purchase terms by ticking off the checkboxes. Then, double-check the information entered, and click "Buy".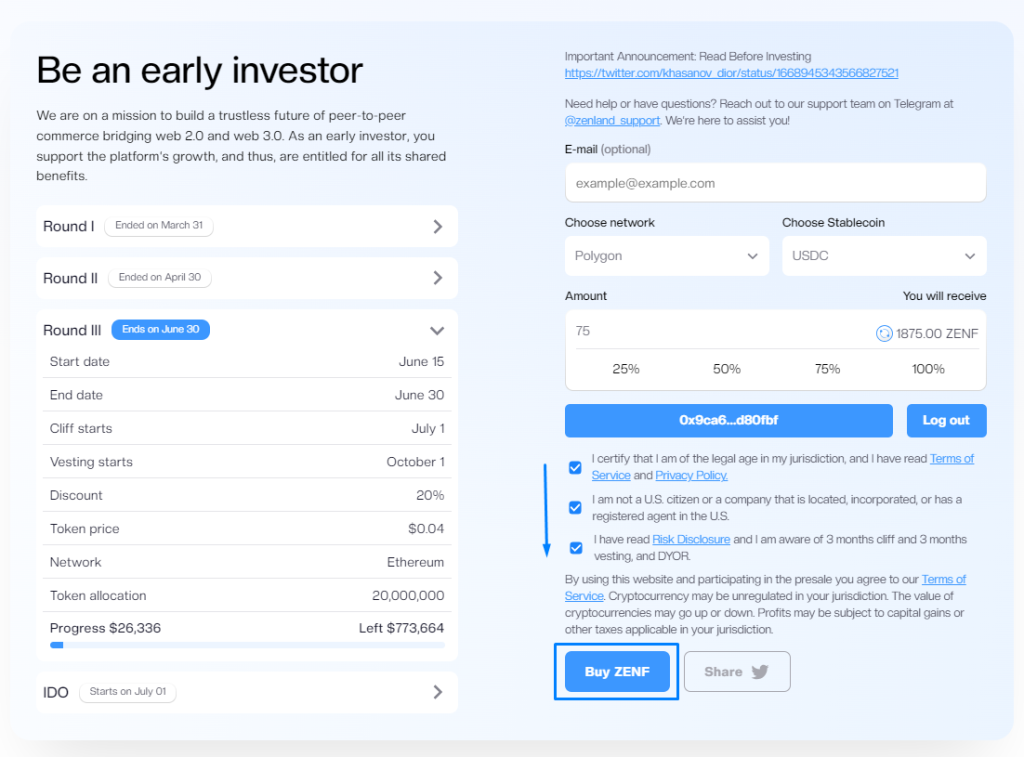 That's it!
For investors who already bought their tokens in the previous two Presale rounds, we suggest they read another post on How to Claim ZENF Tokens.