There are situations when the seller may not be able to respond on time (health issues, business trips, etc.). If you haven't received your order and the due date has already passed, you may open a dispute by clicking the "Dispute" button on the Contract Control page.

Once the contract is in a disputed state, you should try to reach out to the seller via the contact chat to re-negotiate the conditions and discuss disagreements. It is up to you whether you want to wait for a few hours, days, or weeks for the seller to chat back.
If even after that you receive no response, you can escalate the dispute to Agent, a neutral third party who will be given full control over your case to decide what to do with the payment locked in the contract.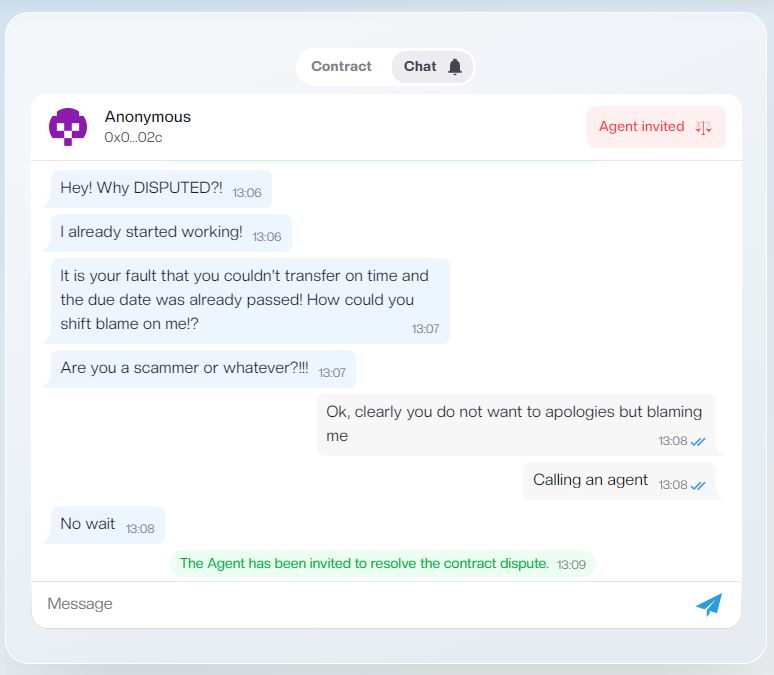 More on how the dispute escalation works with the Agent is here.